Outer Barcoo Interpretation Centre

A museum depicting the evolution of nature from 100 million years ago to the present. The feature attraction is a life-sized replica model of Isisfordia Duncani, who lived around 98 million years ago and was the evolutionary ancestor of all crocodilians that live on earth today. There are displays of local fauna, flora, reptiles, birds and fossils that have lived in this region and general history of the Isisford area.
Read More
Yuranigh Pond

Fancy a picnic by a tranquil pond just six kilometres out of town on Emmet Road? The pond was named after Yuranigh an Aboriginal Australian from Molong in New South Wales. Yuranigh worked as a guide for Sir Thomas Mitchell, safely guiding his expedition team through vast unpopulated country. His quiet confidence earned him the explorer's friendship and respect. So, as you picnic by the pond, you can 'ponder' the story of its namesake!
The Big Yellowbelly

Measuring 12 metres long and standing a lofty five metres high, this impressive metal art sculpture is a celebration of the region's favourite annual fishing competition – held the last weekend of July. Look closely and you'll discover windmill parts, corrugated iron and thousands of pop rivits gathered from surrounding properties.
Whitman's Museum

If you are interested in stories of how places came to be by default, then pay a visit to the Whitman's Museum. Put quite simply, a couple of brothers broke an axel while attempting to cross the Barcoo. They decided to settle on the banks of the river and proceeded to establish a hotel, butcher's shop, store and saddlery to service surrounding stations. Originally called Whitman, the village changed its name to Isisford in 1878 (a link to the river 'ford' and the town's proximity to Isis Downs station).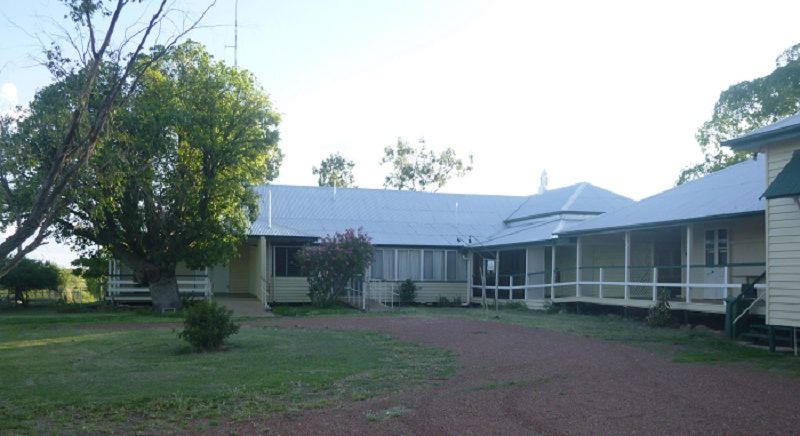 Whitman's Hospital Museum

This 124-year-old historic building has been built for maximum air flow with large verandahs and breeze way to keep the patients cool and give you an idea what people had to put up with in the bush with no air conditioning. The old Isisford Hospital was opened in 1892, while the building dated back to 1908, the museum now houses memorabilia from the 1890s.
Historic Downtown

Isisford, on the banks of the Barcoo, was settled in the mid 1800s and the architecture reflects its humble beginnings. Wander the main street and see an old store, butchers bakers and hotel.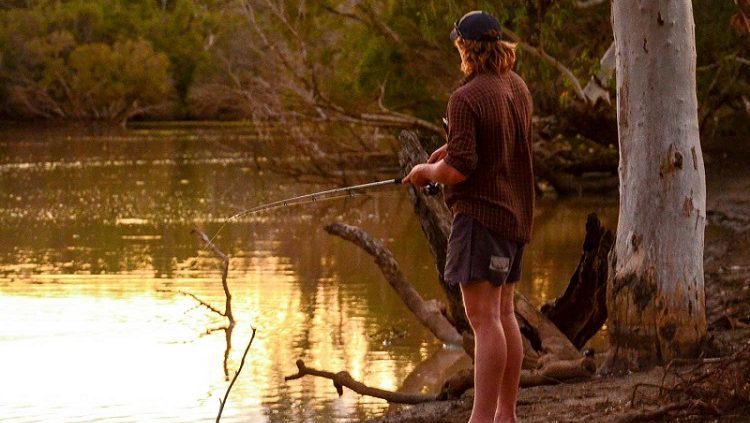 Isisford Fishing Competition

Held annually on the last weekend of July. A weekend of fishing, camping and fun with family and friends. Great Cash Prizes to be won, catch a Yellowbelly, Catfish or a Black Bream. There will be food, a bar, entertainment and activities happening over the weekend. Friday night, meet and greet.
Read More
Isisford Sheep & Wool Show

The Isisford area is renowned for its production of food and fibre for over a hundred years.  The show was created by locals to provide a platform to exhibit and celebrate their production. The show, created by Ian Duncan and Willie Chandler, has developed over the last twenty years, now including cattle, horse, working dog competitions and brings local businesses exhibiting their products. Known as 'the best little show on the Barcoo', we provide a great setting for locals to catch up and for tourists to get a taste for our area.
Read More
Oma Waterhole

This permanent waterhole is located just 16km south west of Isisford on the Isisford Yaraka River Road. It is popular for camping, fishing and water activities. Hot showers and toilet facilities are available and there is boat ramp access. Oma Waterhole is also the venue for the annual Isisford Fishing Competition.
Please note:
This camp ground is subject to wet weather and flooding, before camping please check weather conditions and register at the Isisford Council Office.
$5.00/night per vehicle or $27.00/vehicle for 7 nights.
Barcoo Weir

The Barcoo Weir is a campers' delight, with the local pub, cafe, and amenities within a short walk. It is an excellent place for a picnic and bird watching. For the photographers, there is plenty of places to snap that perfect pic!
Please note:
This camp ground is subject to wet weather and flooding, before camping please check weather conditions and register at the Isisford Council Office.
$5.00/night per vehicle or $27.00/vehicle for 7 nights.
Whitman's Cafe

Weather it is a hot coffee or cold drink you are after plus a delicious meal or snack the Whitman's Cafe has you covered.
Phone: (07) 4658 8133
Golden West Hotel

Come down to the local Hotel and enjoy a meal for lunch or dinner. The hotel also has affordable accommodation and caravan park.
Read More
Swimming Pool

ISISFORD SWIMMING POOL COMPLEX –
Located at the sporting complex, where there is a tennis court, skate park, and handy BBQ area.
Read More